11.10.2018, France
Joint statement of His Holiness Trinley Thaye Dorje and His Holiness Ogyen Trinley Dorje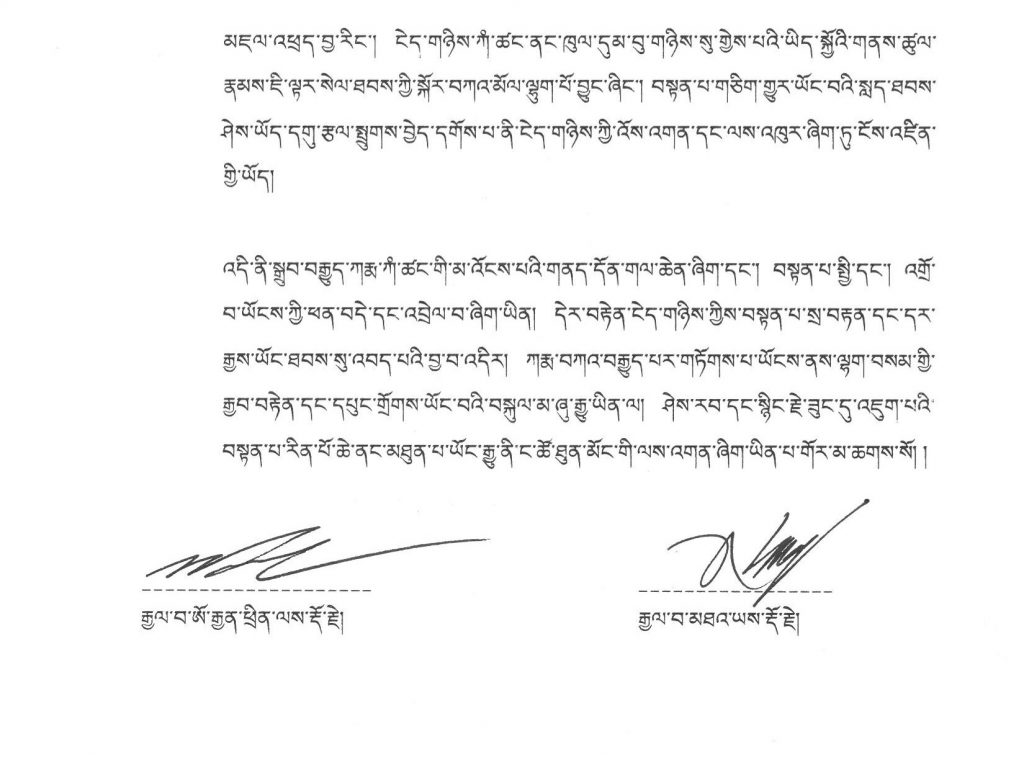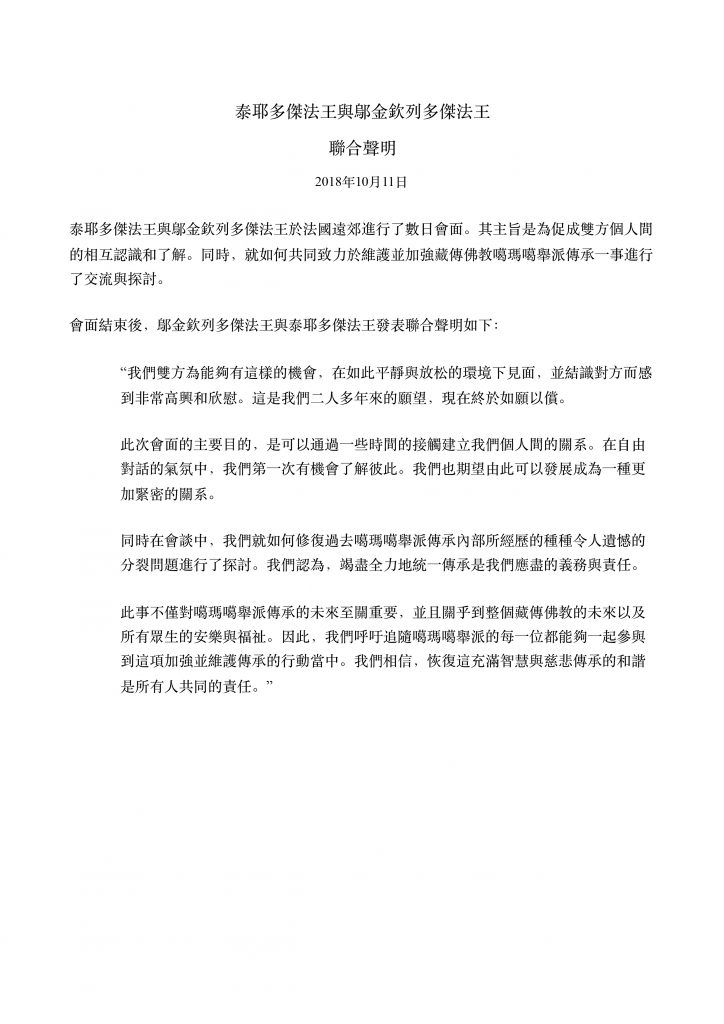 His Holiness Ogyen Trinley Dorje and His Holiness Trinley Thaye Dorje met over the last few days at a rural location in France. Their purpose was to get to know each other personally. They also discussed how they might work together to preserve and strengthen the Karma Kagyu lineage of Tibetan Buddhism.
After their discussions, His Holiness Trinley Thaye Dorje and His Holiness Ogyen Trinley Dorje issued the following joint statement:
We are both very pleased to have had this opportunity to meet and get to know each other in a peaceful and relaxed environment. We both had this wish for many years, and we are gratified that this wish has now been fulfilled.
The purpose of our meeting was primarily to spend time together so that we could establish a personal relationship. We were able to talk together freely and to learn about each other for the first time. We were thus able to begin what we expect will develop into a strong connection.

While we were together we also talked about ways that we could work to heal the divisions that have unfortunately developed within our precious Karma Kagyu lineage in recent years. We view it as our duty and responsibility to do whatever we can to bring the lineage together.

This undertaking is critically important for the future of the Karma Kagyu lineage as well as for the future of Tibetan Buddhism and the benefit of all sentient beings. We therefore ask everyone within the Karma Kagyu community to join us in our efforts to strengthen and preserve our lineage. We view it as our collective responsibility to restore harmony to our tradition which is a lineage of wisdom and compassion.
Source:
www.karmapa.org