09.03.2018
Joyous message from Karmapa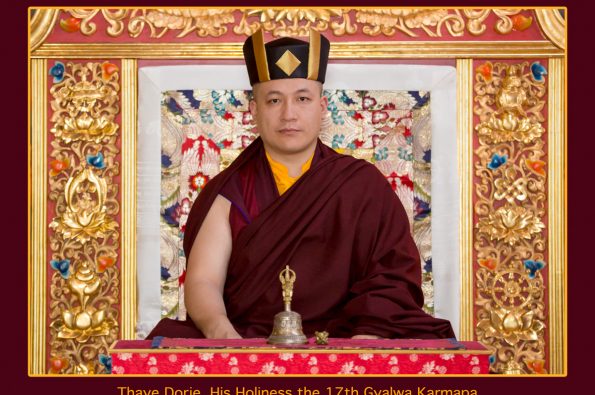 We are delighted to share the news that Thaye Dorje, His Holiness the 17th Karmapa and his wife Sangyumla announced that they are expecting their first child. Karmapa married his childhood friend Sangyumla Rinchen Yangzom in March last year, in a private ceremony in Delhi.
In a message on his website, Karmapa says that his heart is filled with joy, and he expresses heartfelt appreciation to all his students.
Karmapa states that his role as a Karmapa continues as ever and that he has a feeling that the baby will be a special addition to the Karma Kagyu family.
Read more on the official website of Karmapa:
Karmapa and Sangyumla have some joyous news to share with you…