29.07.2020
Dhagpo Meditation Garden message of support from Karmapa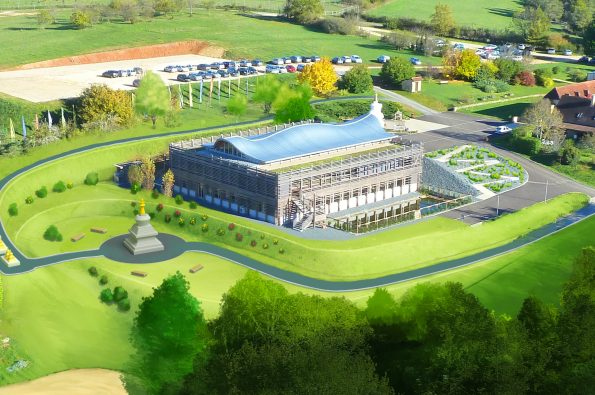 Thaye Dorje, His Holiness the 17th Gyalwa Karmapa, has shared a message of support for the new Meditation Garden at Dhagpo Kagyu Ling in France.
In order to help create a safe and calm space that is accessible and of benefit to all, construction of the Meditation Garden at Karmapa's European seat has resumed during the current pandemic.
The Meditation Garden, which is dear to the heart of Jigme Rinpoche, General Secretary of Karmapa, includes eight stupas, a large prayer wheel, and a circumambulation path connecting all of Dhagpo's stupas. A great stupa of His Holiness 14th Kunzig Shamar Rinpoche has recently been completed.
In his message of support for the Dhagpo Meditation Garden, Karmapa says:
'If there is a glimmer of hope that this environment could give rise to enlightenment – against all odds, against all doubts, against all fear – then this glimmer is as wholesome and wondrous as the place for enlightenment. It's one in a million. If you feel this way, as I do, then manifesting this environment will benefit all those who tend to this garden.'
To read the whole of Karmapa's message, see www.stoupa.dhagpo.org/en/karmapa-meditation-garden/